Day Seven - July 4th, 2015
race Whistler
This final day, your victory lap, will reflect a parade of awesome singletrack that is the hidden gem of Whistler!
During the winter, Whistler is a world-class ski resort, but in the summer, it turns into a mountain biking Mecca. Come explore the awesome trails with us on your final day of BC Bike Race before crossing that Day Seven Finish Line in Whistler Olympic Plaza!
Awards and Finisher Medals will be presented at the Finish Line, followed by our Final Banquet that evening.
Click Below for indepth TRAILFORKS.COM Course information
This is a permitted race course, not all trails can be ridden 365 days a year. Please respect Land Managers and Ride at Your Own Risk.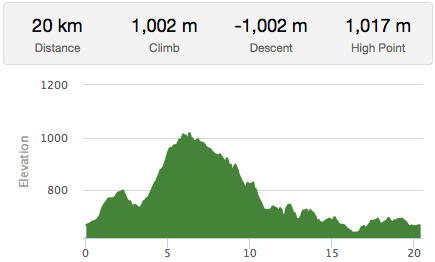 A final TEST for Day 7:
Riders will start their final day in the Olympic Plaza. When the gun goes off, you will climb up Haulback road near the base of the legendary Whistler Bike park. Heading across lower Blackcomb Mountain you will then descend down to the start of the Yummy Nummy climb. It begins steeply on singletrack before tackling a road and gradually eases back into some technical singletrack switchbacks. All the effort will soon be worth the sweat and tears as you approach the top and enter the World reknowned trail of Comfortably Numb. Here you will be in Old Growth forests surrounded by carpets of green moss, take time to enjoy the scenery as this is a rare and special place. The route begins to tip generally down, flowing amongst the ferns, gullies and tall trees - with a quick left you will drop down Jeff's trails that houses a couple of steep rock faces onto the Green Lake loop. This is a gravel double track that undulates back towards the Whislter Village, punishing those tired legs over the last few kilometers of your amazing journey. But wait there is a final dash through the amazing Lost Lake Trails that will thrill and excite your very mountain bike nature - After 7 days, you will have arrived with a brand new perspective on mountain biking and what it means to ride in BC.
Finish Line Highlights
You have been riding six days of amazing trails and what better way to finish up your journey than riding in Whistler!? You'll be bussed straight to the Start Line in Whistler Olympic Plaza, right beside the Rings and Olympic Cauldron!
At the end of your ride, your family, friends and support will be able to watch you cross the Finish Line of your great journey. Jump off your bike and grab a cold one!
Afterward, grab your bike, BCBR Bag and suitcase before checking in to your hotel to enjoy that hot shower.