BC Bike Race is a unique event; it may possibly be the only definitively multi-day trail bike event in the world. What does this mean? While many other events are deemed cross-country, they are carried out on cross-country trails. BC Bike Race is held on a myriad of blue square and black diamond trails. And by its very nature, roots, rocks, and mud abound. As with any travel adventure, barring your own inherent knowledge, stick with what the locals know/do.
On the west coast of British Columbia, we have been mountain biking for some time and have adapted well to our terrain. That adaptation and the contact patch you connect to the trail with is a key element of the "fun-factor", so let's have a quick and dirty dive into the recommended tires and subsequently tire pressure that many would be advised to use?
We will divide the tire choices into 1) fast and furious or 2) knobby and grippy or the 3) a combination of the two.
Race – those aiming for podiums would be well advised to gun for low rolling resistance that still maintains the high volume 2.2", slash resistant sidewalls. You should also, always use tire sealant, not tubes. For this category, anything resembling a Maxxis Ikon 2.2 (size) with EXO (casing) TR (tubeless ready) and possibly the more grippy 3C (compound) would be in the right department. These would be the right choice for front and rear.
Note: Lighter suspension or heavier riders may choose a 2.3 size tire, or petite people may opt for the 2.1 size, but remember 7days of bumping around only gets eased by the cushion of your suspension and tires.
Ride – for those aiming to have a blast, rail corners and meander up the hills – all of the above applies but maybe a size up on casing (2.3 or 2. 5) and more knob will do the trick. Something like the Maxxis Minnion DHR or DHF, in above-mentioned size (2.3 - 2.5) and EXO (casing) sidewall with TR (tubeless ready) and again the more grippy 3C (compound) to give maximum and BC approved riding enjoyment, please use tire sealant and not tubes.
Note: there are other knobbier tires within all companies, use these profiles as guides.
Combination – Now assuming you want to partner up with a bit of both of those attributes – let's consider a knobbier front tire and a fast rolling rear tire – This is the perfect blend of rolling thunder and trail control – makes a nice blend. The front would be the Maxxis Minnion DHF or DHR(2.3-2.5)  and the rear would be a Maxxis Ikon 2.2 – with all the above mentioned  - EXO, TR, 3C and of course don't stray away from the tire sealant this is a critical part of success.
Andreas Hestl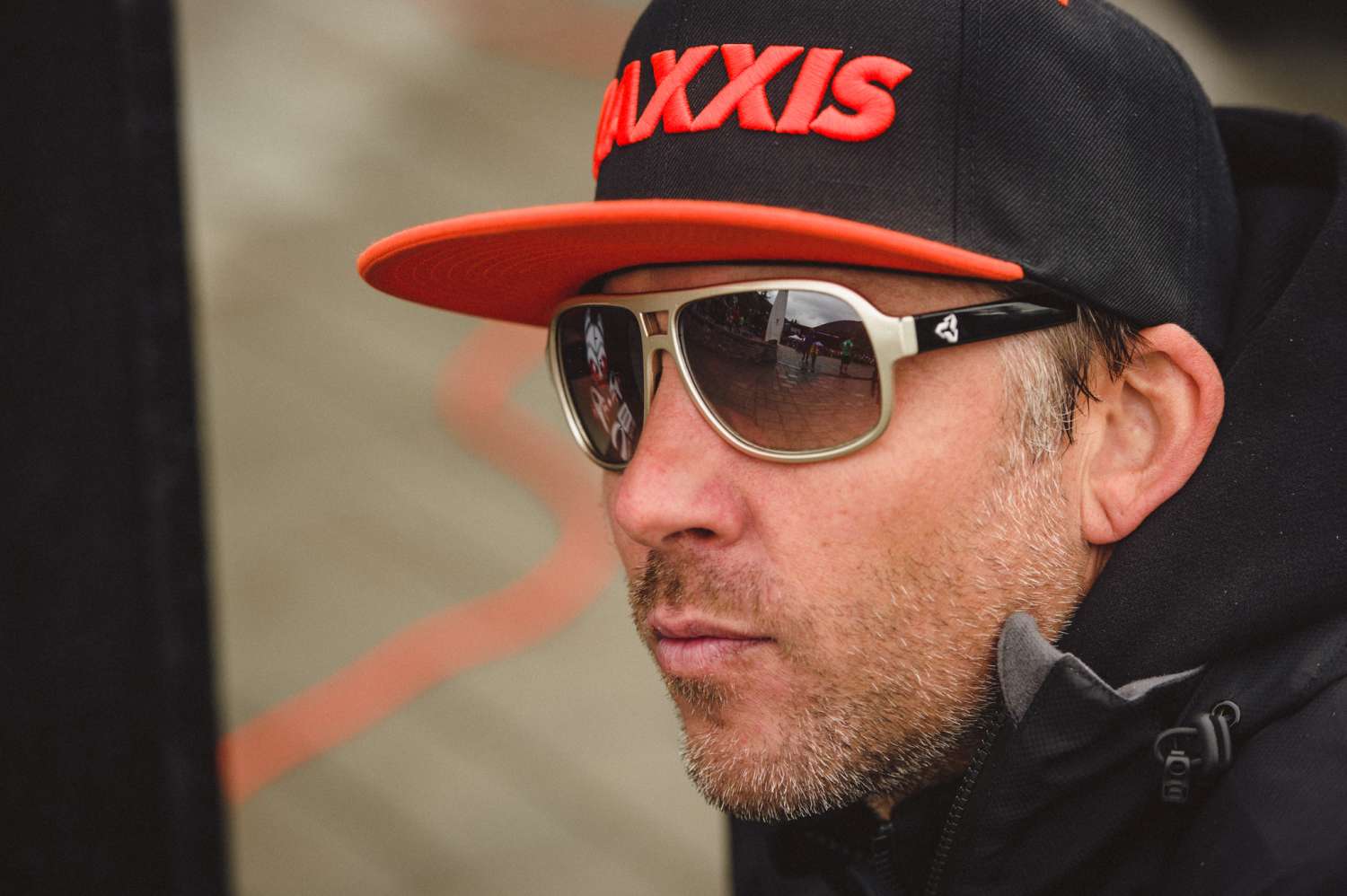 er is an Olympian (1996), 5X Canadian National Champion, 3X Winner of the Trans Rockies, and also competed in road, CX, and Xterra. Andreas is also the Marketing Director for BCBike Race and has competed in the event every year since it began in 2007.