Throughout the year at BCBR we have a series of different team building events. Since we only have one week a year for most of us to work together, we find it's important to keep connected year round. The range of events over the years have included concerts, riding weekends away, movie premiers, camping, and trail building - and generally, it's just simply a good time to catch up, make memories, and sometimes talk a little bit of business!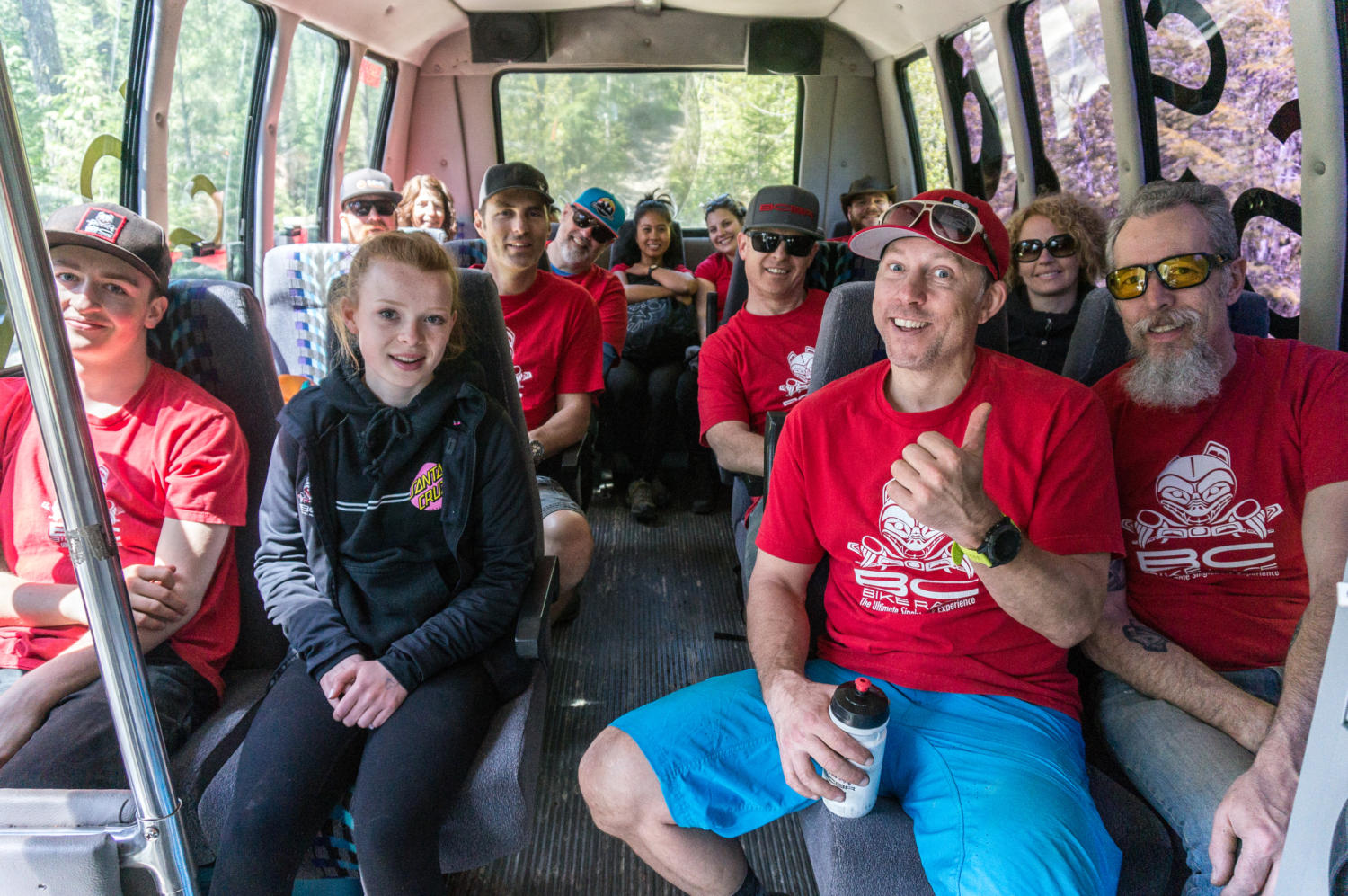 On this past weekend, some of the BCBR crew met up early at our office in North Vancouver to be shuttled to Squamish for a trail day. Volunteering their time and their Sunday, 32 people arrived to put in some hours work on the iconic Psueda Psuega trail - which is also part of the Day 6 BC Bike Race course. With community support from Bean Around the World (who provided coffee and tasty muffins), Endless Biking (who provided our shuttle), Corsa Cycles (who hosted our post trail day BBQ), Red Truck Beer Company (who provided our refreshments) and SORCA (who provided a team of experienced trail builders to guide our efforts) the day was a huge success!
As part of our continued support of the communities that we visit and work with, we were thrilled to not only work with SORCA but also to donate a variety of tools for their continued work on some of the most incredible trails that British Columbia has to offer. Hats off to everyone at SORCA for their dedication!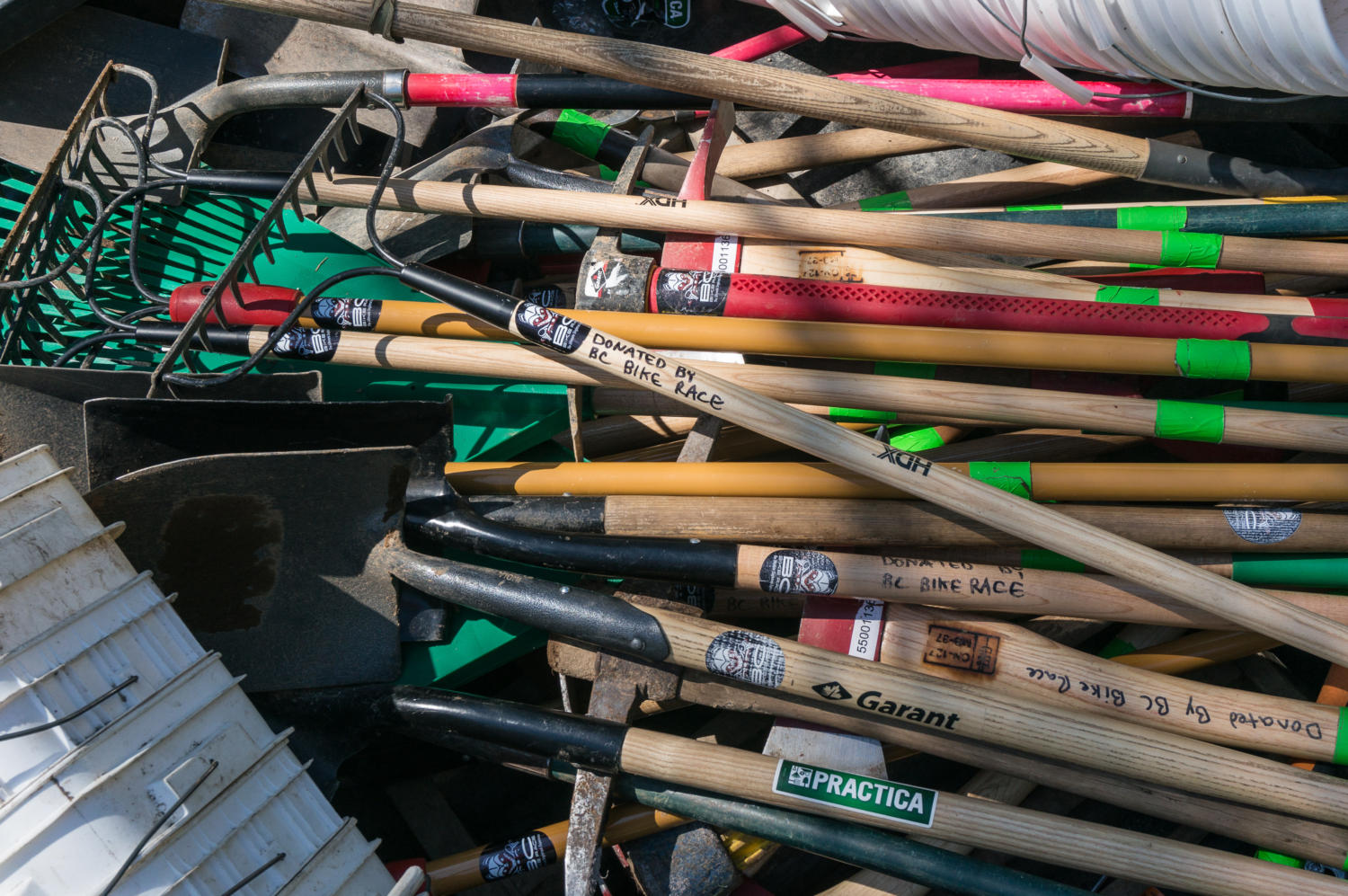 While smoothing and reshaping a large portion of lower Psueda Psuega, we were thrilled to have the social time in the sun to connect with each other. The highlight of the day was watching the first riders come through after we finished - we were quite proud of our efforts as a team and the rider reviews were all thumbs up!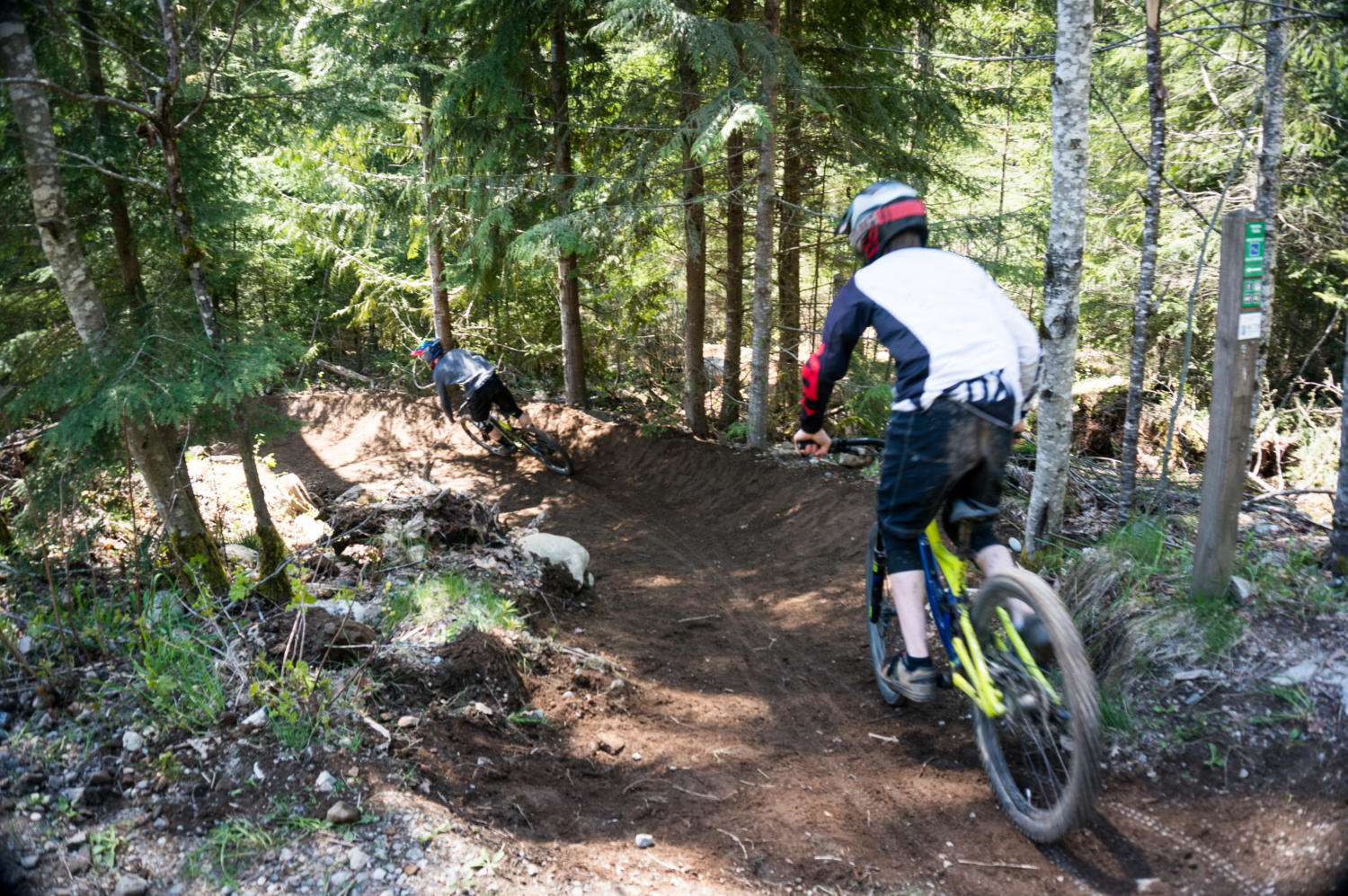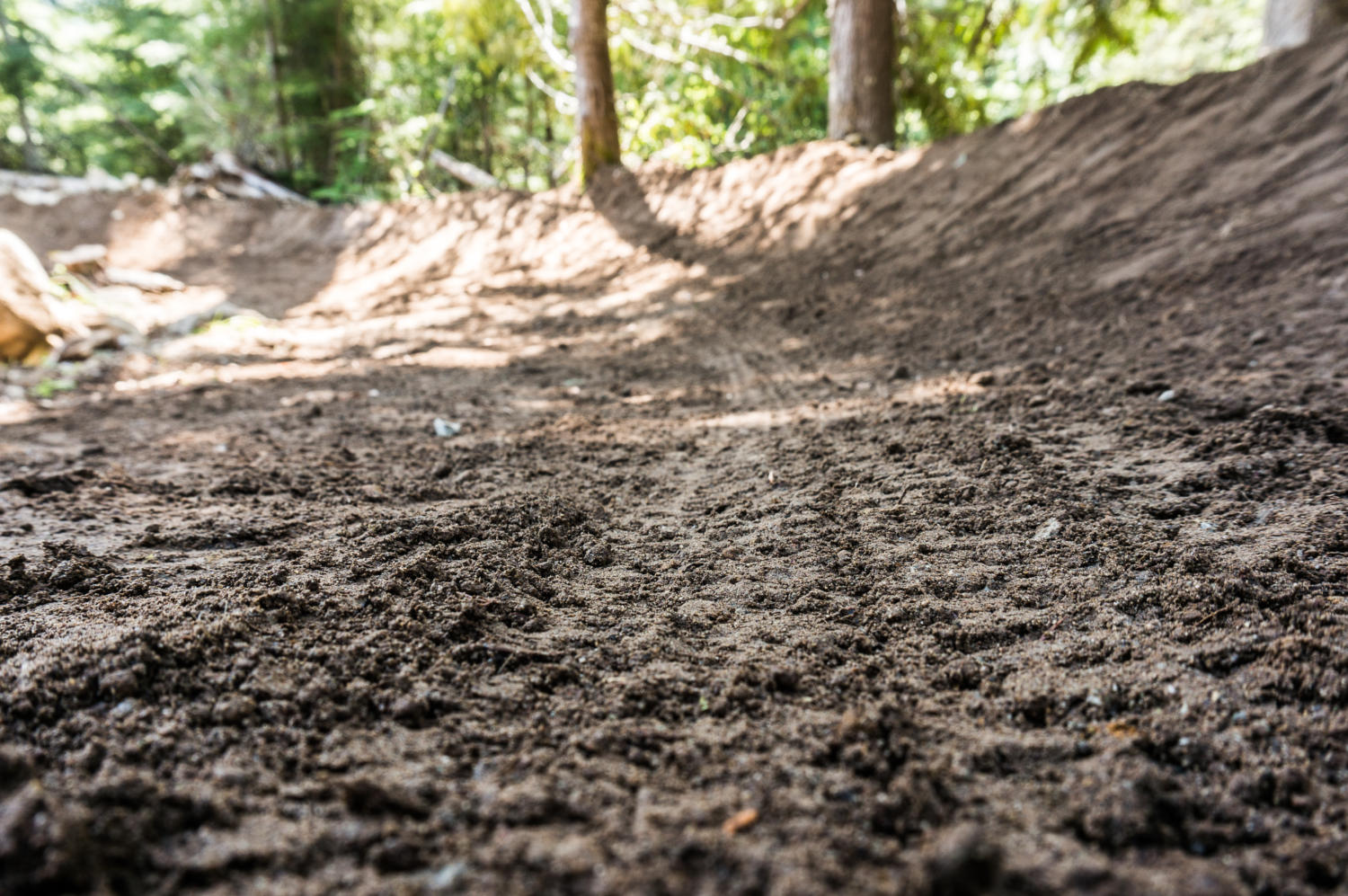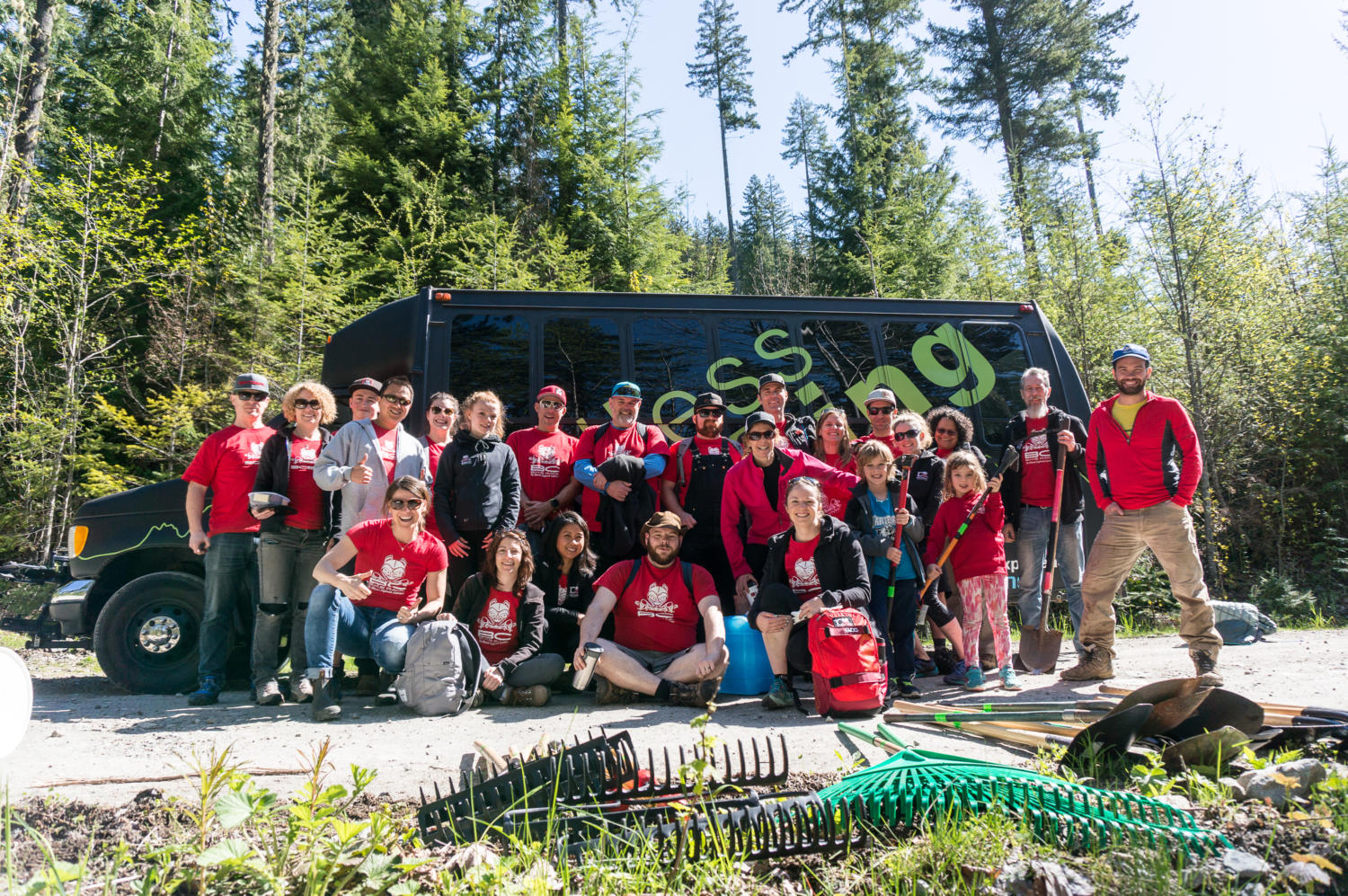 Photos: Dave Silver