"My only regret is not doing it sooner," says Joe Lawwill about being a two-time BC Bike Race Finisher. We sat down with this 'Shimano Marketing Guy' to ask what life is like on the road and, after decades of involvement in the bike industry, how does he still find the stoke?
As the "Shimano Marketing Guy" you attend a lot of events during the year, how do you manage such a busy schedule? What do you love about it? What's the hardest part about it?
Attending events is a challenge, but certainly not something I will ever complain about. Going to events and seeing what is going on and experiencing the vibe first hand is one of my favorite parts of my jobs.
As a former racer, hard worker, and father, do you still have a passion for getting out there? And for getting other people on the bikes/sharing the Shimano product? 
I have never lost my passion for riding and experiencing the outdoors. Everything I do in my life and the decisions I make revolve around me having the best possible experience I can have when I am on my bike. From the equipment I choose to the food I eat, they are all conscious decisions. I live a clean lifestyle, work out and ride as much as possible. My diet, sleep and overall mental health are very high priorities in my life. Life is too short to waste it!
I love riding my bike and exploring new places and with the equipment available to us these days and the amazing network of trails in this world (Especially in BC) you owe it to yourself to make the most of it and get out there! For anyone reading this that hasn't riding in BC I urge you to make it happen. For anyone that has you know what I am talking about. Sometimes just being in that environment on your bike, even if you are stopped or just cruising slow is a great experience. I would compare it to a powder day where you know there is no other place on the planet that you would rather be than right where you are right at that very moment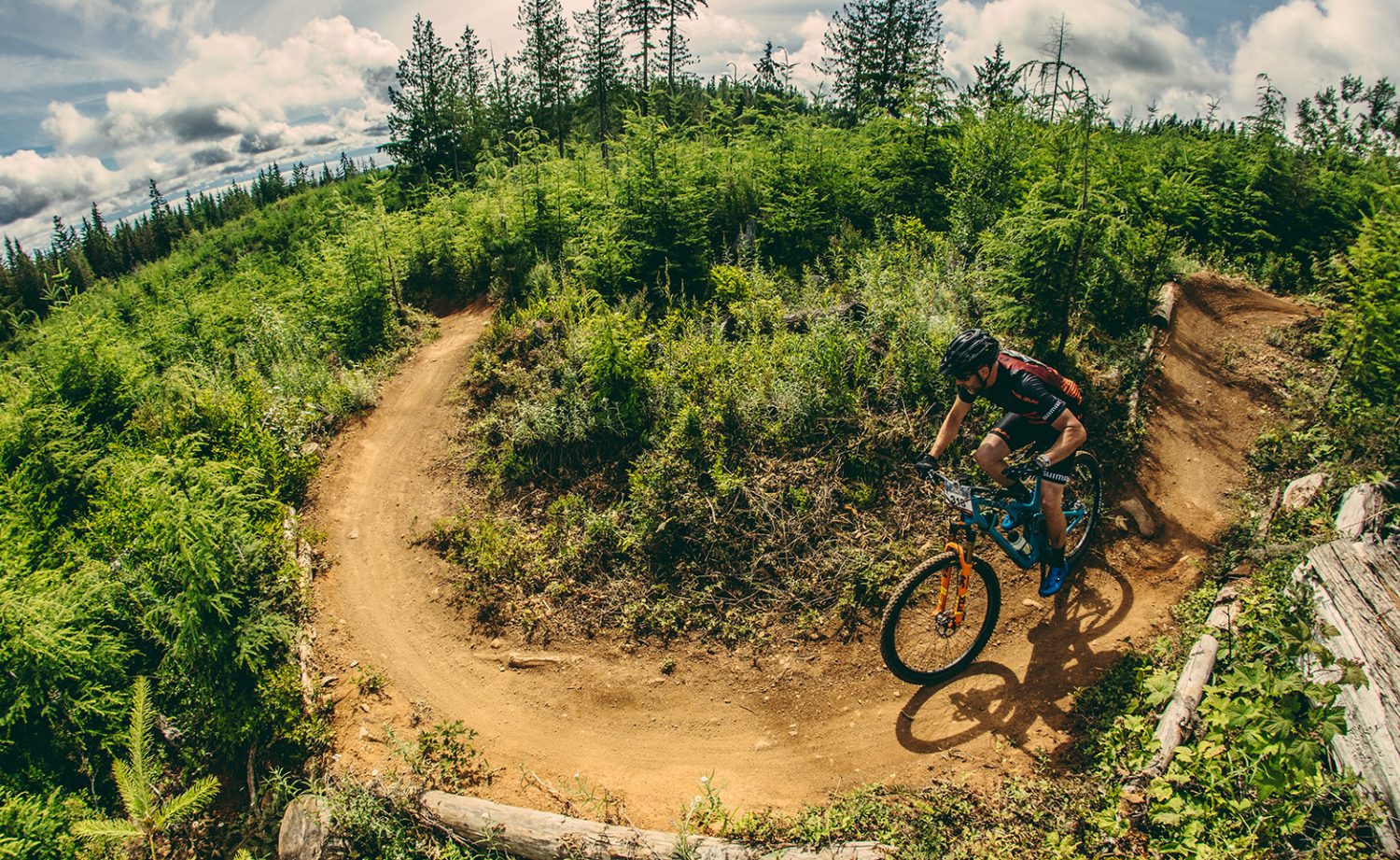 How do you balance family life, work travel, and riding? 
Regarding balancing the family life I feel a little weird taking credit for things like driving my daughter to school or taking her to dance class or just some typical family activity. These are just things you do as a parent. I wouldn't consider anything I do as special. I just take care of things that need to be done. Shimano has always been 100% supportive of anything relating to family so that really helps me pull everything off. Now that my daughter is getting older and wants to do things with her friends I get to ride more which has been nice. I'm sure that is typical for many guys around my age though. This partially explains why the 40+ and 50+ classes are so competitive. We have more time to ride than we used to!
You've done BCBR twice now, both working and riding - how do you manage your energy to accomplish both?
I don't know how I do it honestly! The only thing I can say is due to my constant work ethic my body is simply conditioned to keep going. I think about my job 24/7 and have a pretty good idea of what needs to be done at events and I am as efficient as possible and of course, I have great people around me. Our Shimano staff that works events like BCBR are second to none!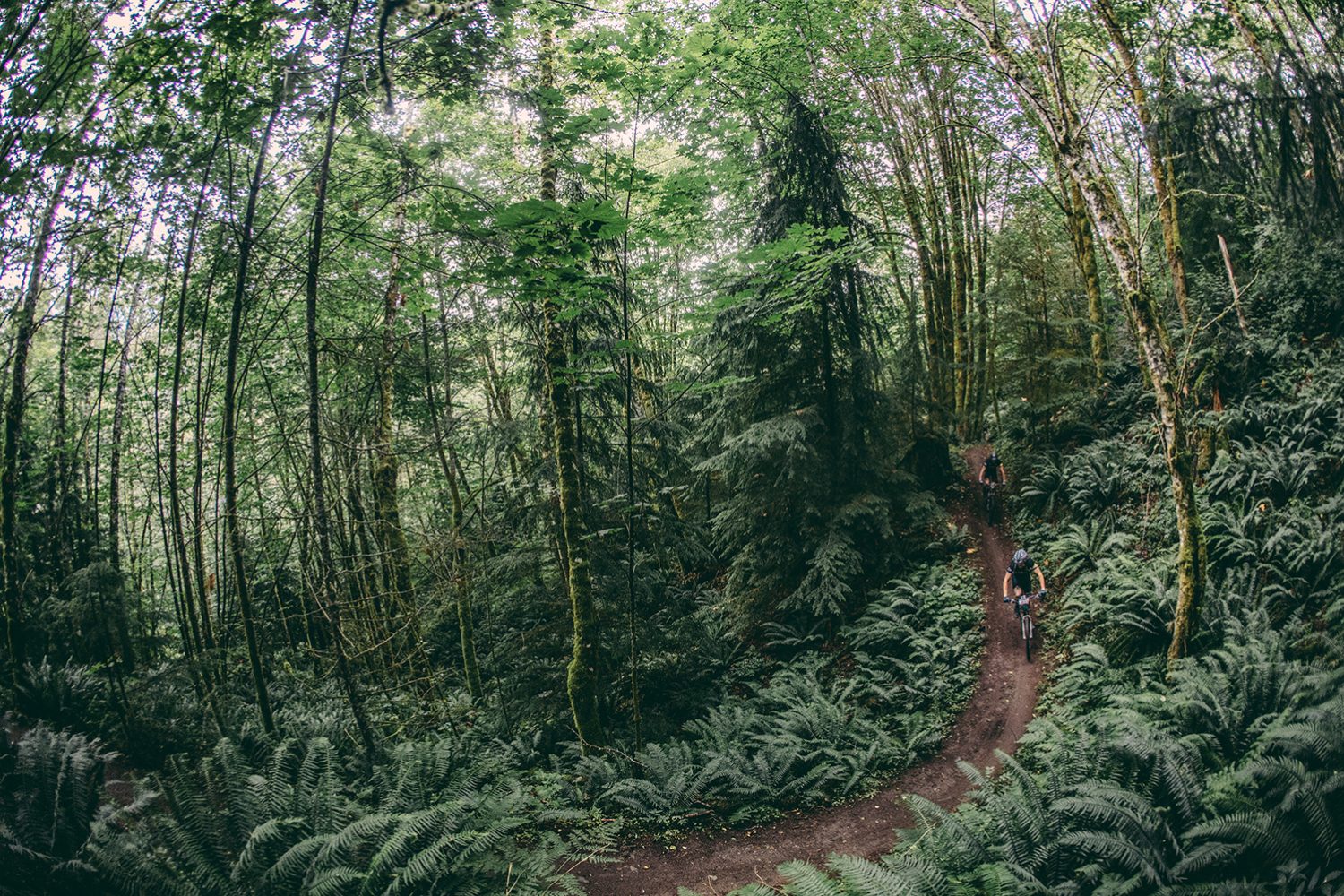 You've raced BCBR both as a solo racer and on a team - which was your preference or what were the things that you enjoyed most about each experience? 
I can go either way on this but for a first timer, I would suggest going solo. In my case, I did my first BCBR as a team with someone who was way fitter than I was and ended up pushing myself too hard and ended up getting sick after the event for several days. This last year I did it solo and stuck to a pace that felt right and I actually felt relatively fine at the end considering all of the hours we rode and was pretty stoked on that. For me, it was a much better experience. But it also helped that I knew what to expect too. Regardless though, for the first time, I think it's better to do solo but nice to have some buddies with you. But even that is not critical and as you will make lots of new friends during the event!
Any advice for people interested in doing BC Bike Race?
BCBR is for sure a bucket list event. It opened my eyes to so many things. I had never done a stage race more than 3 days and really wasn't sure if I could even do it. But with the support of the BCBR crew the motivation of the amazing trails every day I was able to do it and learn things about myself that have helped me in other aspects of my life. My only regret is not doing it sooner!
For the last few years, you've brought a crew of engineers to the race and we think it's amazing that a company wants to get down to the nitty-gritty! How has that program worked? Did it have an impact on product design? Or did it confirm what you already knew?
It is extremely important that we get our engineers out into the real world and experience first-hand how the products they are designing are being used. Our new incredible M9100 XTR 12 speed component group is a direct result of our engineers coming to events and working closely with myself and Shimano athletes. It also helps fuel their fire for developing kick-ass new products. It's not like they are designing a mousetrap or some boring office chair part. They are designing parts that enable people to experience the great outdoors and enjoy life to the fullest!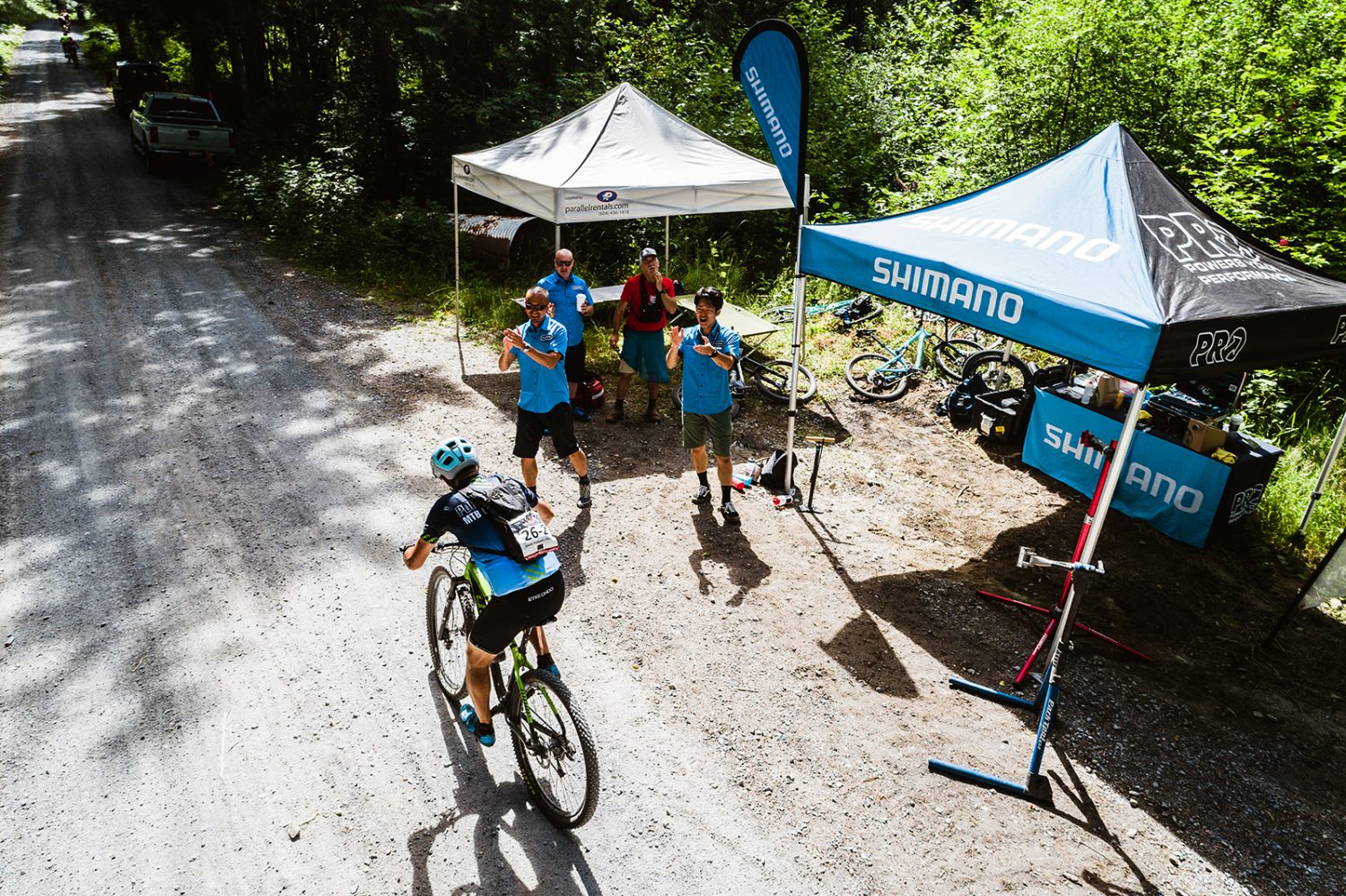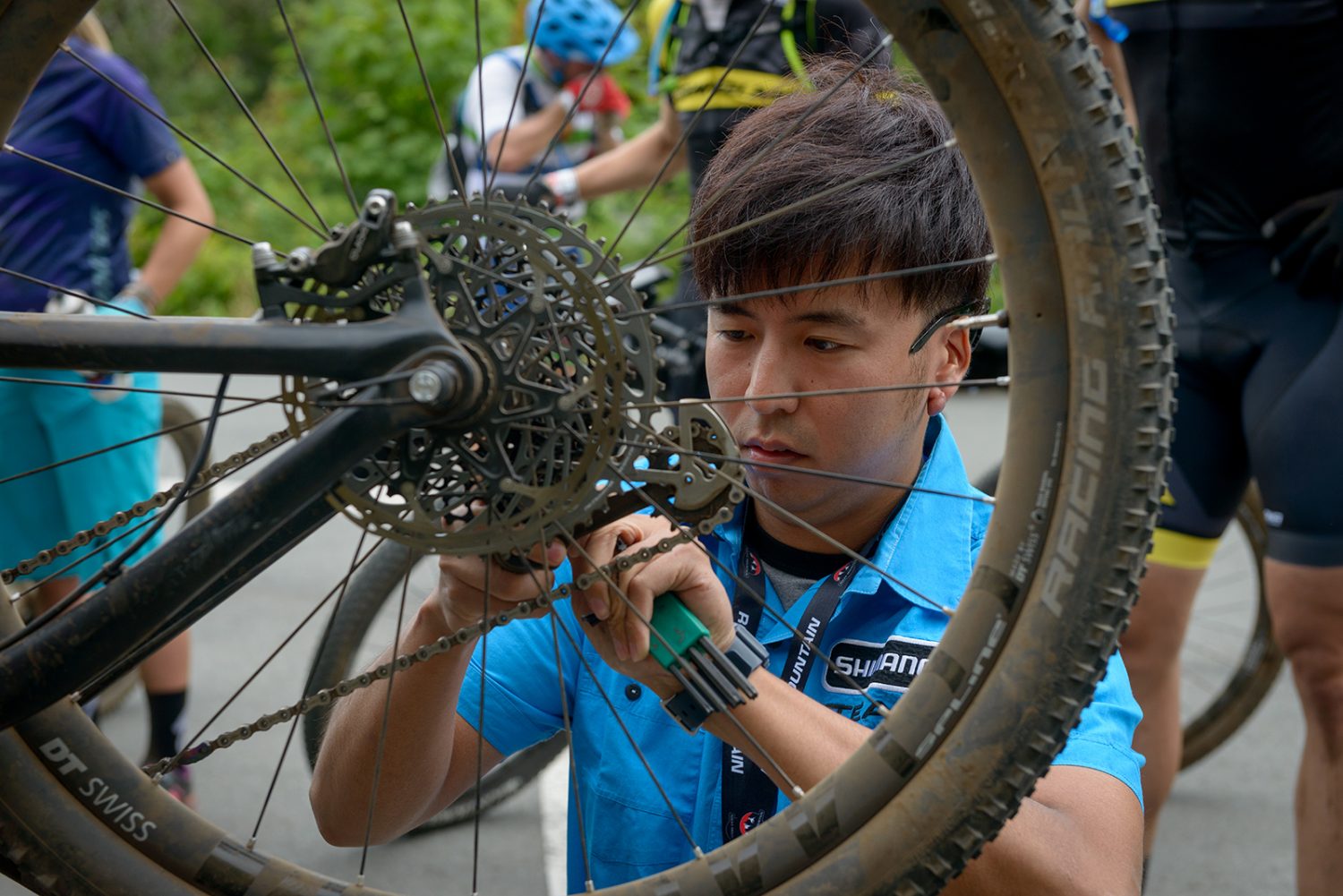 Where do you think the state of mountain biking is these days?
Well, I can say that the products available to consumers these days are light years better than anything we had when I started mountain biking. For many years my rides revolved around just trying to complete a ride without a major mechanical. Today I barely give my equipment a thought. I can focus on the trails and the world around me and simply enjoy the experience. Bike geometry has migrated into way more stable bikes plus with the larger wheel sizes available, bikes are much safer than what they were several years ago. Also, with E-Bikes becoming more and more mainstream there are so many solutions for people to have a great experience in the outdoors. It's a great time to take up cycling and I hope people continue to get into it!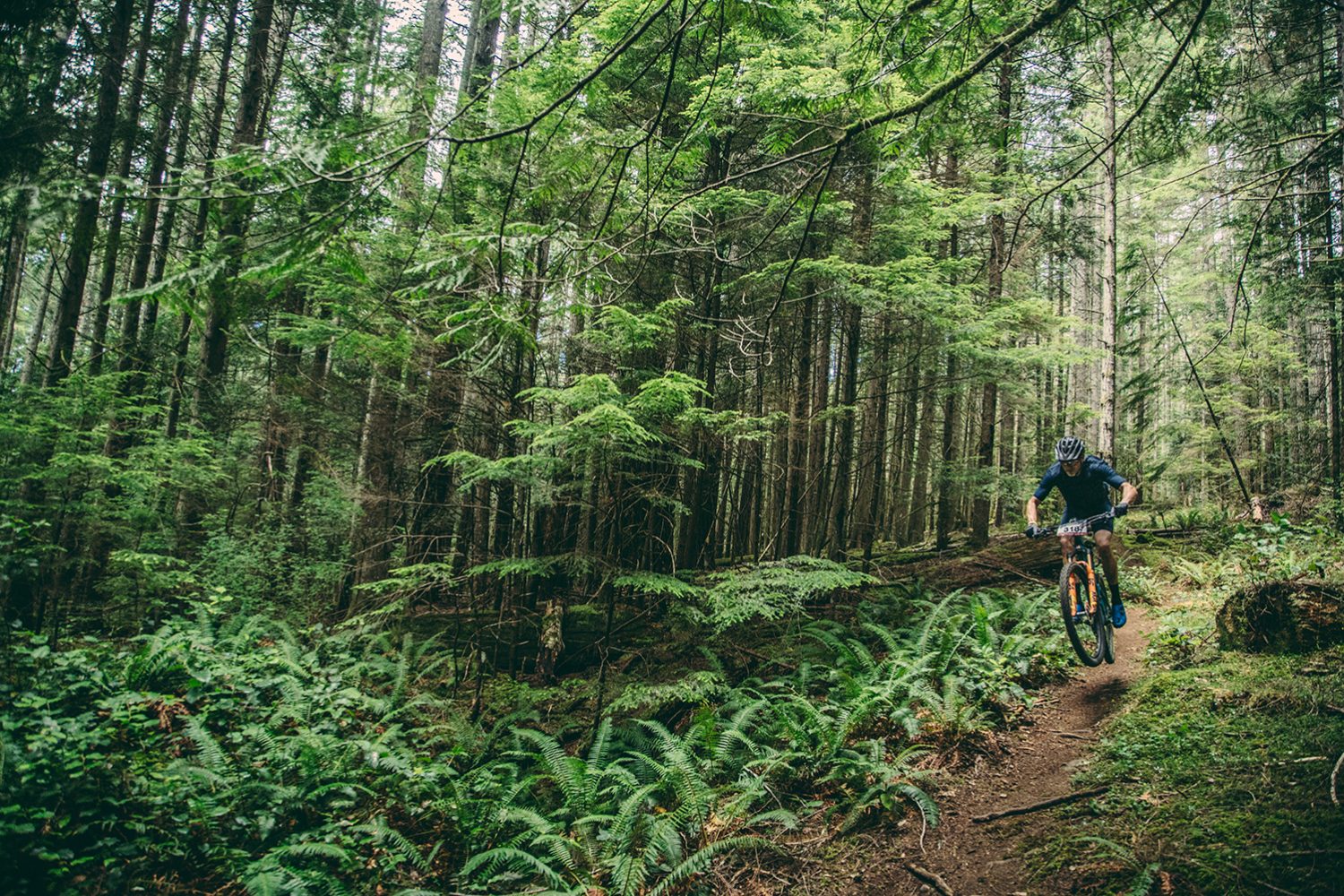 What is your favourite country to ride in?
The world is a big place and even with all my travels I have only scraped the surface of what there is out there, but in my experience, I would have to say the riding I have experienced at BCBR and the trails used in the Trans-Cascadia events over the last few years in the Pacific Northwest are my favorite trails. I also have to say there are many trails in the Whistler area that are amazing too. I would be remiss to not mention Colorado and Utah for countless awesome trails and I have to say we have some pretty great trails here in Southern California, but if I could live anywhere, at least during the summer, North Vancouver or Squamish would be at the top of my list!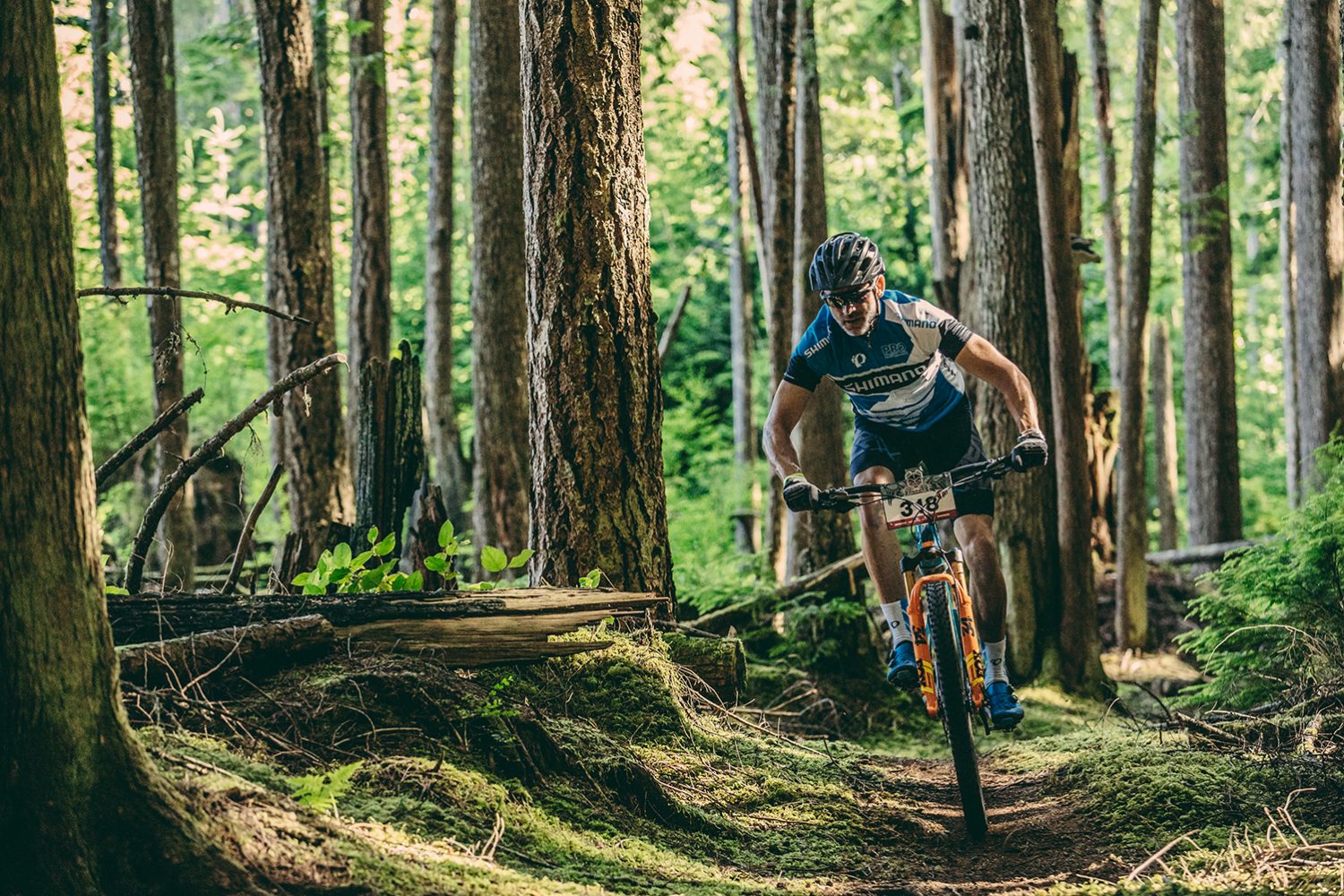 Anything new on the agenda for 2019?
My typical travel schedule calls for around 50,000 miles of air travel but this year things will be ramped up a bit. Although North America is my main focus I do travel outside of North America on occasion. This year I am looking to make it over to round 3 and 4 of the Enduro World Series in Europe and hopefully, a trip to Shimano headquarters in Osaka. After 8 years of working at Shimano, I have actually never been to the mother ship. Aside from that with a North American World Cup and the World Champs in Mont St Anne, I will definitely be on the road more this year. Also, I hope to work my schedule out to compete at the Masters World Champs at St Anne. Although I was never a big fan of that beast of a course I am excited at the prospect to battle for a second Master World Champs jersey. With Masters Worlds being in North America there has been some chatter of some of my fellow old school downhillers showing up this year. My BCBR teammate from 2016 Brian Lopes has even hinted at the fact he may be coming to compete. This might be a good time to call out some of my other old school American downhillers like Mike King, Shaun Palmer, Kirt Voreis, John Tomac, Colin Bailey, Leigh Donovan, Missy Giove, Eric Carter, Jimmy Kite, Todd Snider and Rich Houseman!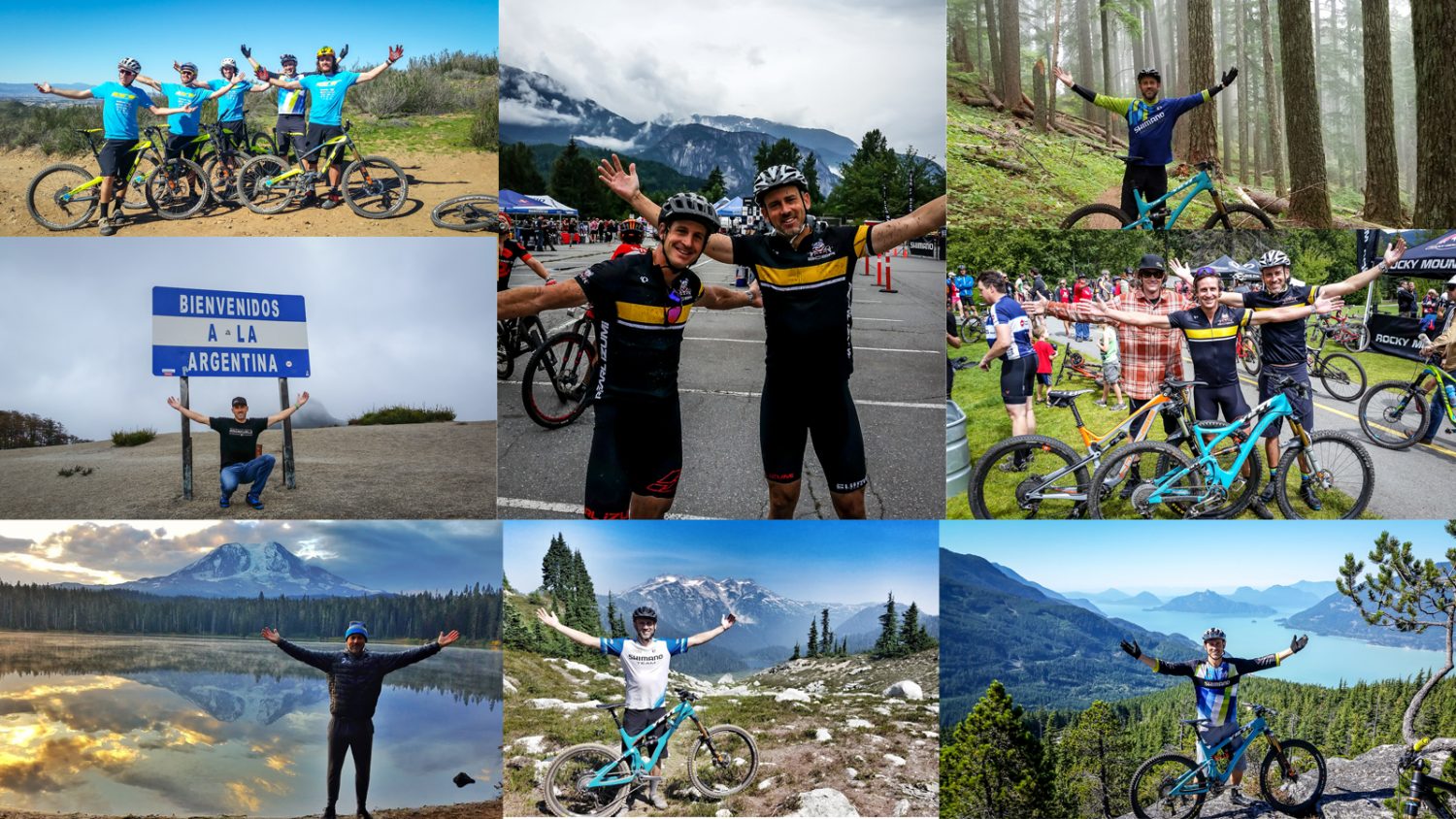 One last question, what exactly does #dointhelawwill mean?
I am sure many people see my #dointhelawwill posts and just think it's me posing with my arms up, but to me, it's actually more than just that. It's a state of mind that is happening only at that exact moment. It's a special moment and a special place that can't be exactly duplicated. I absolutely love adventure and experiencing new places. I have a deep appreciation for the beauty of this world and when I see a special place I want to capture it and share the moment. "Isn't this great! Just look at this!" goes through my head when I pose with my hands up. Our world is constantly changing and the fact is we don't live forever and there is no guarantee you will be able to experience that place again. You never know what tomorrow will bring so you got to soak it all in and appreciate it! I love when people get it and add a #dointhelawwill tag. It makes me smile!
You can follow Joe's adventures on Instagram: @joelawwill