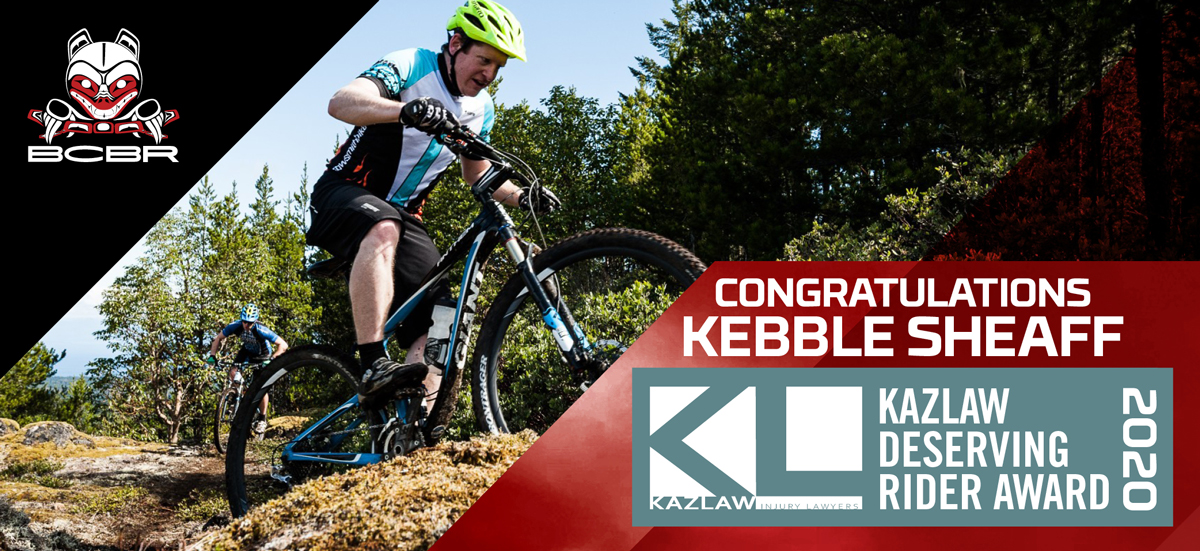 Congratulations to our winner, Kebble Sheaff.
BC Bike Race the 'Ultimate Singletrack Experience' and KazLaw Injury Lawyers are giving away one entry to the 2020 BC Bike Race.
The Kazlaw Community Foundation is providing this coveted spot at the BC Bike Race 2020 for someone who makes mountain biking happen in their community. This lucky rider will be swept away for an amazing seven days of sweet singletrack, scenic views, gourmet meals and camping under the stars.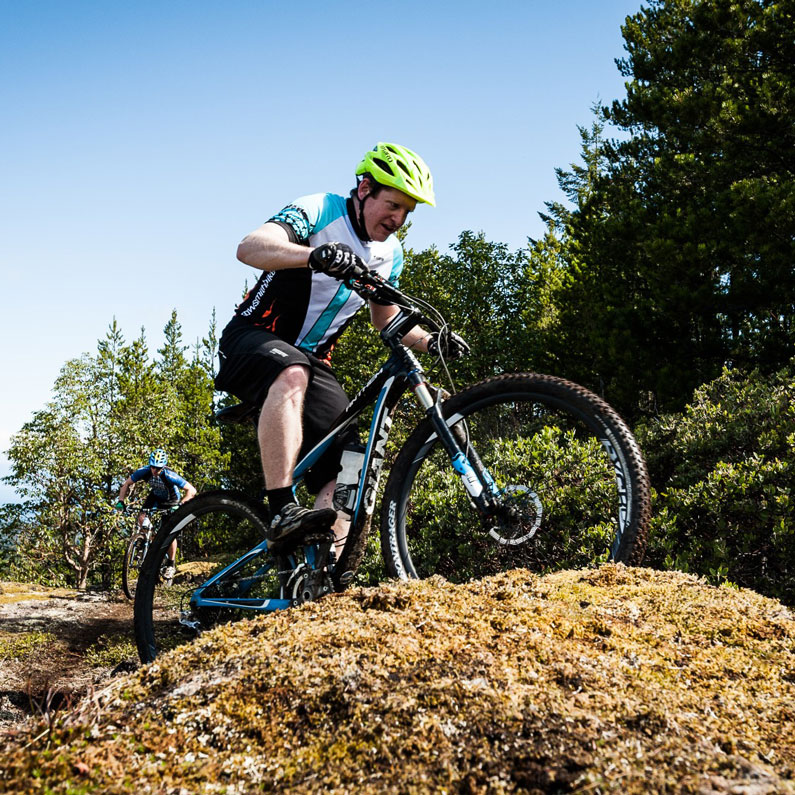 Kebble Sheaff
I would like to nominate Kebble Sheaff for the Kazlaw Community Award. There is no doubt that he helps make mountain biking happen in our community. If you ever raced a mountain bike on Vancouver Island in the past 25 years, chances are pretty good that you have attended a Hammerfest race in Errington. Kebble has been keeping that event going since opening his shop, Arrowsmith Bikes in 1994. During the riding season Kebble's shop organizes three group rides a week in Nanaimo including the Arrowsmith Shredders which is for kids aged 5-12, his staff help lead the groups of kids and parents through the trails or at the local bike park, some of these rides will exceed 100 kids. Kebble has also been directly involved with the Arrowsmith Cycling Club, the group hosts events, rides and helps build and maintain the Hammerfest trail network. He continually supports the Nanaimo Mountain bike club in multiple ways, including donations, event committees and providing his staff for trail projects. Kebble's enthusiasm for mountain biking is contagious, he is one of the most dedicated people to the sport of mountain biking in a place where there are many worthy contenders.
"I'd like to extend my deepest gratitude to Marc Kazimirski for creating the award in the first place; recognizing the efforts put forth by so many members of the mountain bike community. The BC bike race for me was one of the most incredible experiences of my life. Having the opportunity to meet riders from all around the world and share in their astonishment for what the trails of British Columbia have to offer was a true privilege."
~ Joel Harwood, Squamish, Past Kazlaw Winner