Obsession: Tech congratulates each of you for entering your 2019 BC Bike Race. We have been servicing the riders of BCBR since its inception in 2007. Our team of mechanics is drawn from around the globe. Each mechanic has multiple years of experience in working on multi-day stage races. We have partnered with the industry's top parts providers to create what is considered to be the best-stocked mobile bike shop - 100% available to you, 24hrs a day.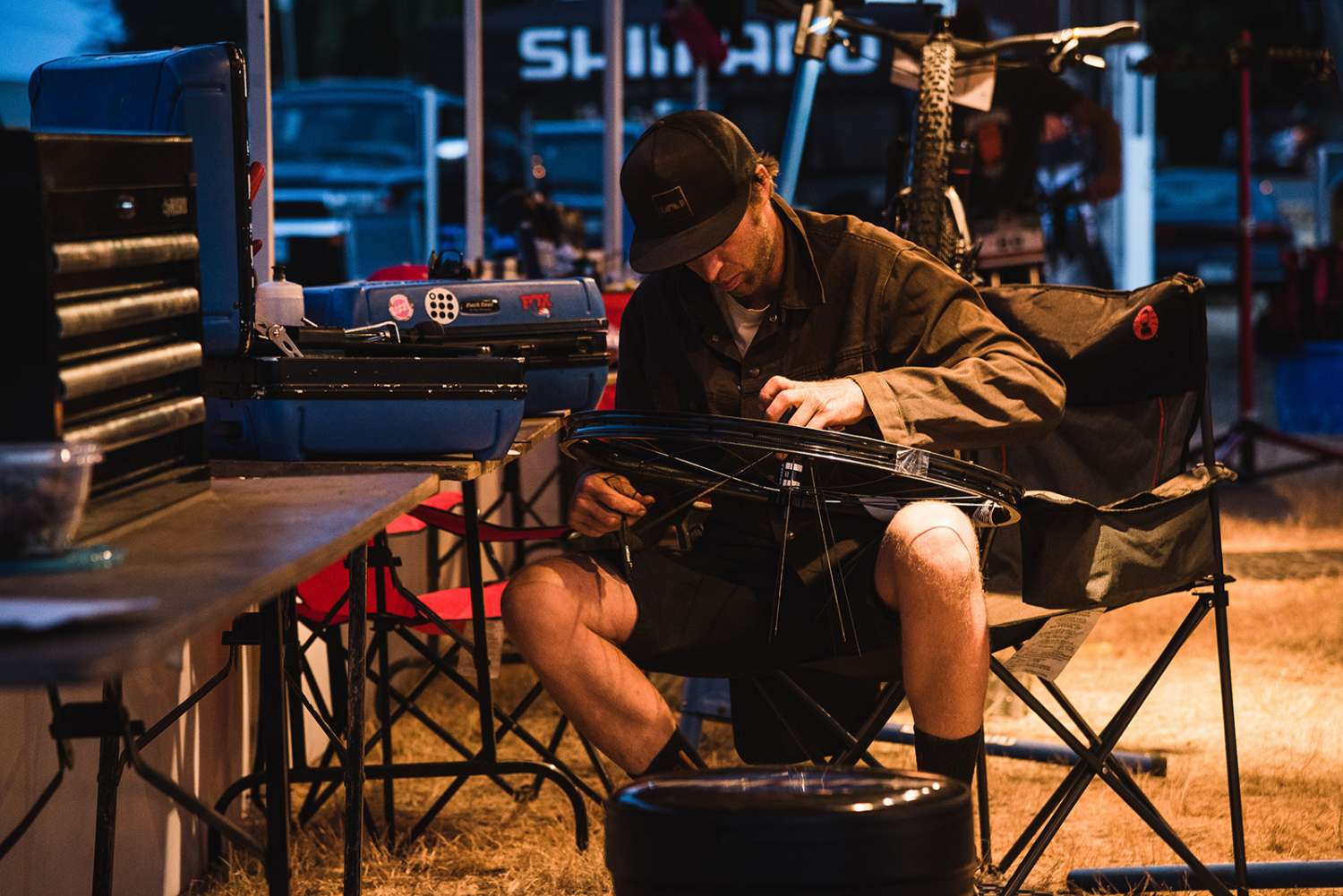 We understand the hours of training and the tireless commitment you've made to get to the start line. It is our mission to ensure that the bikes we service make it to the finish line. Each stage will put your bicycle through a world cup level race - and we are committed to get it race ready for the next day. By having us take care of your bike you can enjoy the experience that BCBR has created: First Nations ceremonies, the wellness services or simply a post race beer and the camaraderie.
We offer two service packages: our Prima Package for daily scheduled servicing and our on-demand services. Imagine a pro level bike shop in your house – that's what you have with the Prima Package! We also offer daily on demand services to help you when you just need a break or want to take in on some of the local services and entertainment. No job is too big or too small. Speak to our service writer and your bike will be tuned or repaired as required, always exceptionally cared for and ready for the next day's racing.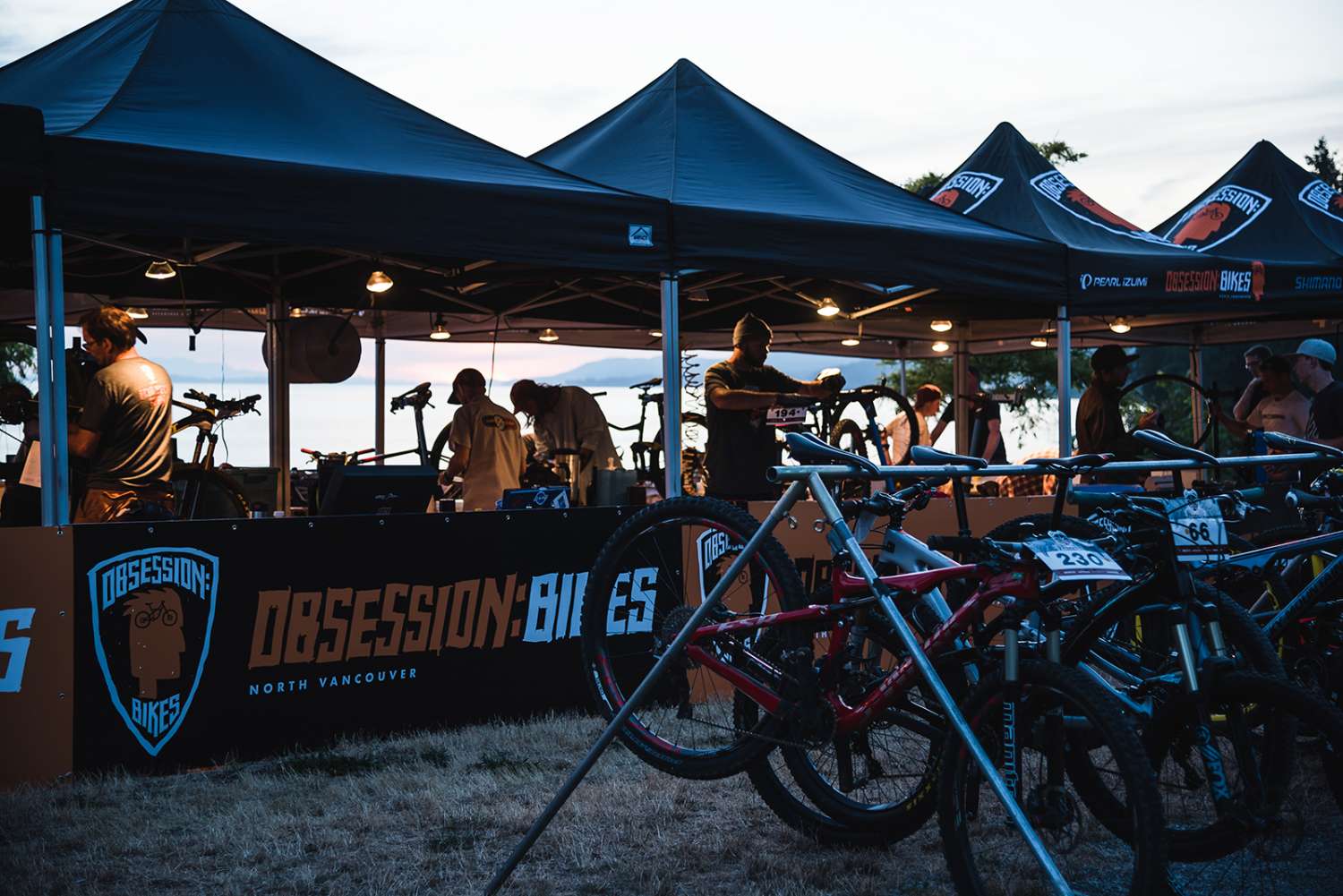 How to register for service:
All Obsession: Tech clients must register with us prior to services being provided. The best strategy is to register for our services at racer check-in on July 4th. We will collect your personal information including racer number, bike details and credit card information for billing purposes. By taking care of registration early you will reduce wait times and line ups during race week, allowing you to get on with your recovery and enjoyment of what BCBR has for you.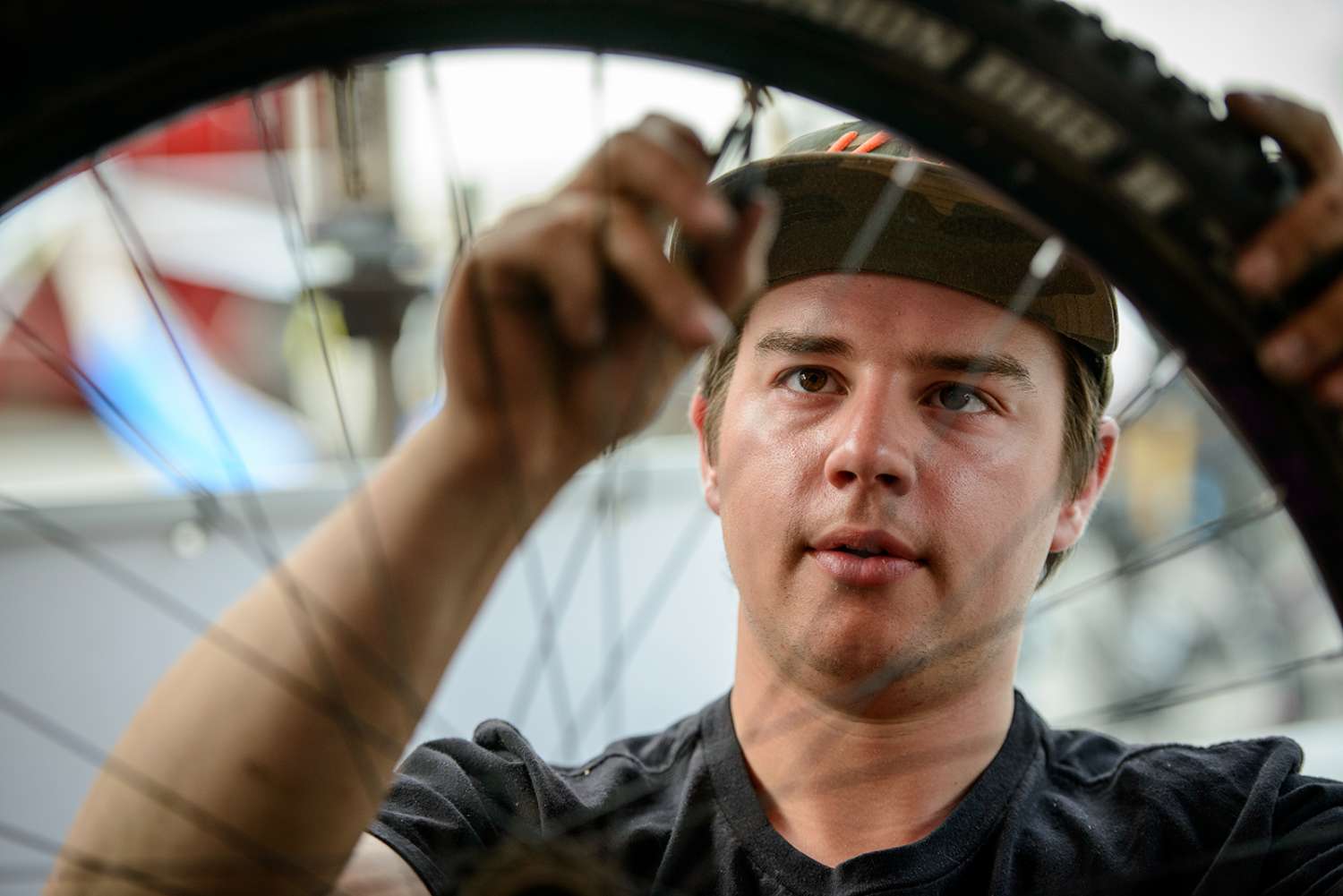 Prima Package
Cost: $750 – This is our most popular service and comprehensive work.
Rest easy knowing your bike is fully taken care of during race week. We will build your bike during registration, wash, lube, and tune it daily (including our safety bolt and tire check, wheel and rotor true, gear and brake adjustment, suspension and dropper post inspection). We finish each tune with a test ride and valet service to the bike corral or transport. Exclusive of parts, this is a value of over $1200 in labour.
Daily or À la Carte Service:
Variable Pricing – Bring your bike to our Service Writer where it will be assessed and a quote provided before we write your service order.
*Pricing for parts is at manufacturers approved pricing and labour rates are consistent with the bike trade in Canada.
Thank you for coming to BCBR, participating in this amazing event, and registering for our services. If you have any other questions please forward to me; james@obsessionbikes.com.

~ James Wilson, Founder Obsession: Bikes and Obsession Tech
Website: www.obsessionbikes.com
Phone: 604.985.2213
Facebook: @obsession.bikes
Instagram: @obsessionbikes
*You will be registering as a client of Obsession Tech Services, please bring your ID and Credit Card.